Host: Daniel | News Preparation: Dr. TCC | Director: ZhaxiZhuoma | Proofreading: Daniel
THE ORIGIN OF THE VIRUS
1. Last week on March 31, Dr. Yan published her 3rd paper and we have seen several so-called 'main stream media' shows have come out and deserted the nature origin theory. Can you please tell us more?
Theory That COVID-19 Came From a Chinese Lab Gains Supporters (2021/04/01)
The paper, titled "Theory That COVID-19 Came From a Chinese Lab Gains Supporters" refers to an article reported from the National Public Radio (the NPR), a known news outlet to have significant CCP's influence.
David Feith, the former U.S. Deputy Assistant Secretary of State for East Asian and Pacific Affairs during the Trump administration, said that the evidence about the virus' origins were sketchy at the beginning of the outbreak, but that many people believed that the culprit came from a Wuhan lab. "
Calls for Further Inquiries Into Coronavirus Origins (2021/04/07)
The New York Times has just published an Open Letter in response to the WHO lousy and untruthful report on findings of the origin of the SARS-CoV-2. This letter was signed by 24 MD and scientists in various fields from the US, Australia, France, Germany, Japan, Belgium, New Zealand, and India, including Dr. Steven Quay. In this letter, it expressed their concerns regarding the WHO report and their suggestion for the next step. And they have also brought up 13 points arguing against the WHO's 120-page report either incorrectly, imprecisely, or contradictorily and called for further inquiries Into coronavirus origins.
Dr. Bret Weinstein, an evolutionary biologist and a visiting fellow at the Princeton, has an interview by the Hill and proposed 4 pieces of solid evidence to support the lab origin, including a. Published literature and sequencing data about gain-of-function studies; b. Cytogenic data showing Unnatural (lab engineered) Furin Cleavage Site; c. Epidemiology evidence showing its adaptivity which is not a behaviour of a natural zoonotic virus; and d. Tons of circumstantial evidence of the CCP coverups etc.
TCC Comment: The progression of lab origin theory from left-wing news outlets is quite encouraging In addition to last week's interviews with Dr Redfield, the former CDC director, and Jamie Metzl, a former member of the National Security Council in the Clinton administration and a member of a WHO advisory committee on genetic engineering, growing numbers of the news outlets start talking about the lab origin theory.
The Wuhan Laboratory Origin of SARS-CoV-2 and the Validity of the Yan Reports Are Further Proved by the Failure of Two Uninvited "Peer Reviews"(2021/03/31)
Dr. Yan has published her paper in March 31 on Zenodo website and have received ~92K views and almost 25K downloads. Here are abbreviated points supporting her unrestricted bioweapon claim:
a. Covid-19 uses bat coronavirus (ZC45 and ZXC21) as its template, which are owned by the CCP's military.
b. NIH-sponsored gain-of-function studies with the insertion of a. SARS S-proteins as the "key" to enter human cells through human ACE-2 receptors, and b. an unnatural Furin cleavage site, which is the Smoke Gun for a lab engineered virus.
c. The CCP using the humanized mouse model to shorten the time to transform the virus into high transmissible and virulent virus among human to skip the intermediate host like other natural viruses.
d. CCP's cover-ups that have misled the scientific community and have allowed additional 6-day international flights from Wuhan after the outbreak and lockdown for domestic transportation. This is also smoke gun for sending "human bombs" to Europe and the US.
e. In the broadcast, Dr. TCC has also explained the serial passage experiment and transgenic mouse model of the hACE2 in creating highly transmissible and virulent viral strains in 2-3-month time.
Chuan Qin, a party member of the CCP and Director of the Institute of Laboratory Animal Sciences, Chinese Academy of Medical Sciences (CAMS), is the first person on finding and establishing the first animal model of SARS infection. She was awarded the Advanced Individual Award of the United Front Work System due to her significant research findings in 2003. In addition, she and her team has applied a patent regarding to the animal model of SARS infection. She and her team own the humanized ACE2 transgenic mice.
2. Dr. Sellin is a supporter for bioweapon theory and in his recent article published at the Gateway Pundit, titled "Yes, COVID-19 Was a Biological Attack by the Chinese Communist Party". What is the evidence supporting his claims?
Yes, COVID-19 Was a Biological Attack by the Chinese Communist Party – Lawrence Sellin, Ph.D. (2021/04/01)
The key issues he brought to support that the "COVID-19 was a Biological Attack by the CCP":
a. The virus project is just a small program representing CCP's military and civil fusion and the US government officials are just its "useful idiots", including Fauci and Deszak.
b. Through publications and co-authorships of scientific papers, Dr. Sellin has identified Major General Chen Wei, a military high-ranking officer and a virologist, is the head of China's biological warfare program. She worked closely with Yusen Zhou, a Chinese military scientist, on COVID-19. Zhou, 51-year-old, passed away in May 2020 just before he submitted his paper on B117 variant to Science. Coincidentally, his wife, still in New York, works and co-authors with Shibo Jiang, who is a PLA general and the director of the Lindsley F. Kimball Research Institute of the New York Blood Center and has co-authored with Zhou's wife, Lanying Du. Both Jiang and Du have received millions of funding from Fauci's subagency in NIH.
c. Another CCP scientist linked to both the Chinese military and the highest levels of U.S. research programs is Dr. Gao Fu, also known as George F. Gao, a virologist and immunologist, who has served as Director of the Chinese Center for Disease Control and Prevention (CCDC). He was elected as a foreign associate of the U.S. National Academy of Science and the U.S. National Academy of Medicine in 2019.
d. Dr. Sellin stated that many research projects around this topic have been conducted in the Third Military Medical University, Chongqing, where ZC45 and ZXC21, the bat coronaviruses for COVID-19, were kept.
TCC Comment: Dr. Lawrence Sellin, a PhD and a retired U.S. Army Reserve colonel, has previously worked at the U.S. Army Medical Research Institute of Infectious Diseases and conducted basic and clinical research in the pharmaceutical industry. We believe he has connection to the US military and intelligence. With integrated military-civilian biological research program, the article has demonstrated:
a. The CCP has developed a biological warfare program and deployed aggressive efforts to acquire international technologies and funding.
b. These scientists either in China or overseas have close connection with military, either with military background or published with military background researchers.
c. These scientists are well connected to the West through established overseas CCP or native US scientists, like Baric, Fauci, and Daszak.
d. They are able to secure research funding from the NIH to support CCP-PLA's research
Dr. Sellin continues to reveal intelligence information and support the bioweapon theory through interview or his twitter account.
3. Dr. Navarro called Dr. Fauci as "the father of the CCP virus." Why was it?
Bannon and Navarro Go on Epic Rant Against 'Father of the Virus' Dr. Fauci
TCC Comment: Based on Fauci's providing research fund to the WIV and authorizing gain-of-function studies to weaponize the virus, Dr. Navarro confirmed that Fauci is the father of the CCP Virus.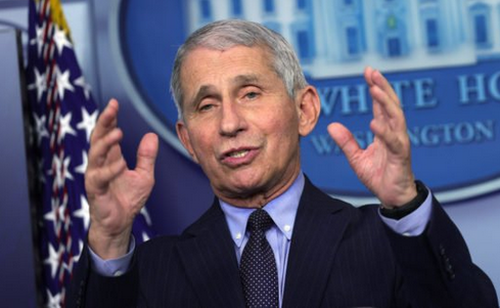 Fauci's NIAID Shielded Wuhan Bat Research Grant From Government Oversight (2021-04-06)
This paper presented the funding support from Fauci's NIAID/NIH 'shielded Wuhan bat research grant from government oversight'. This gain-of-function research has been called off in 2014 but has mysteriously shifted to a grant to nonprofit group EcoHealth Alliance, headed by Peter Daszak.
When Fauci was asked, he said, "I don't know the reason, but we were told to cancel it."
TCC Comment: Fauci is "the father of the CCP virus!" He has shamelessly predicted the pandemic in a talk in January, 2017. His cover-ups for the CCP and his globalist ideology have his hands covered by blood and he will need to be held accountable eventually.
1337: The open question of a military biological program in the unsolved origin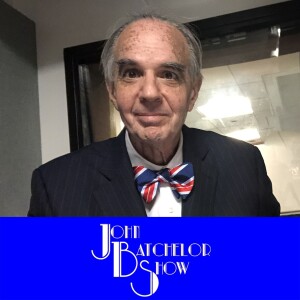 Dr. Yan was on the New John Batchelor Show CBC Audio Network on April 6, 2021. When the Host asked: "Can all the evidence be wiped or can it be recovered?" Dr. Yan: "No lies can be perfect. I have published data with strong scientific evidence since September 2020. I will provide more evidence for those are willing to listen…" Thank you, Dr. Yan for your bravery in saving lives.
4. THE PANDEMIC AND THE VIRUS
Yesterday there was news stating "1 in 3 COVID Survivors Suffer This Scary Symptom Months Later" according to a paper published in the Lancet Psychiatry. Can you please tell us more about this?
1 in 3 COVID Survivors Suffer This Scary Symptom Months Later
6-month neurological and psychiatric outcomes in 236 379 survivors of COVID-19: a retrospective cohort study using electronic health records
This is a recently published paper in Lancet Psychiatry. It reported that among 236,000 COVID-19 patients, 34 % of COVID survivors receive either a neurological or psychological condition diagnosis within six months of their infection, with 17% diagnosed with anxiety and 14% diagnosed with mood disorders. Researchers noted that hospitalized patients endured the most severe neurological effects.
TCC Comment: We have reported this, so-called 'long hauler' and this was showed in Dr. Yan's 3rd paper. NIH has sponsored research funding to explore its brain or nerve damage from the infection. We remain to have a lot of unknowns about this virus and the mass global-wide vaccination can potentially create immune escape, a man-made selection process to create a super virus with high transmission and virulence.
5. Dr. Yan has brought our attention to the ADE effect and we have talked about this several time in the show. There was a recent publication in Journal of Virology about the ADE. Can you please explain to us how the ADE works again and its significance?
Molecular Mechanism for Antibody-Dependent Enhancement of Coronavirus Entry (2021/04/07 published at Journal of Virology)
This paper proposes a novel mechanism for the Antibody dependent enhancement (ADE). The authors propose that a neutralizing antibody binds to the surface spike protein of coronaviruses like a viral receptor, triggers a conformational change of the spike, and mediates viral entry into IgG Fc receptor-expressing cells through canonical viral-receptor-dependent pathways. They further evaluated how antibody dosages impacted viral entry into cells expressing viral receptor, Fc receptor, or both receptors. This study revealed complex roles of antibodies in viral entry and can guide future vaccine design and antibody-based drug therapy.
TCC Comment: The authors of this paper included Li Fang and Shi Zhangli. Both have been revealed by Dr. Sellin. Incomplete binding of the suboptimal antibody can cause the ADE, which is a known phenomenon in SARS and other viruses, like Dengue Fever. With increasing numbers of variants and suboptimal immunization, this can cause significant morbidity and mortality if infected. So, for those vaccinated, please be reminded that the vaccine is not a treatment and maintenance of appropriate social distance and wearing masks and frequently washing hands remain to be the best policy to avoid getting or transmitting viruses.
6. THE VACCINES
U.K. Government released 9th report on Adverse Reactions to the Covid Vaccines. Can you please share with us?
SHOCKING! – U.K. Government release 9th report on Adverse Reactions to the Covid Vaccines (2021/04/02)
The numbers of side effects, including death is shocking. In this report, we mainly saw the results from AstraZeneca and Pfizer.
TCC Comment: The main adverse events are focusing on the blood clotting and cardiac disorders, and stroke. Although the use of AstroZeneca is relatively later comparing to the starting time of Pfizer vaccine, the numbers of adverse events and deaths are double. This is scary and the safety of using AstroZeneca need to be reviewed before it can continue to be used in human.
7. We have talked about vaccine passport in previous episode and a writer called the Vaccine passports are "the end human liberty In the West". Can you please elaborate?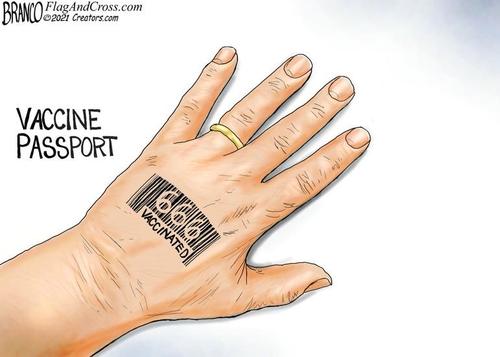 Naomi Wolf: Vaccine Passports Are The "End Of Human Liberty In The West" (20210402)
Naomi Wolf, a liberal feminist writer, says in an interview with Fox News that "Big Tech companies will oversee all of your personal information and intermingle it with information that government will use to determine if you're eligible to be able to travel and do anything else in polite society. President Biden signed an executive order in January to coordinate with other countries to track people to stop the spread of COVID." She also says it would violate the U.S. Constitution, and HIPAA.
She says if we don't fight, it would be the "end of civil society" in the west.
TCC Comment: TCC shared a video clip of a Canadian Polish Pastor shouting away a group of 6 policemen who came to check on gathering and masking on an Easter church ceremony.
If we do not stand up for our rights and interests, we will be wearing masks all the time, eventually the government will force us to get a vaccine passport that it can control where we are and how we behave.
The root of the problem is the CCP. We have to continue to spread the information which has been blocked by the big tech and main stream media. Hopefully, more people understand the severity of this situation and we, free people, can work together to take down the CCP.
~~YOU DO NOT NEED TO BELIEVE US BUT VALIDATE WHAT WE SAY HERE~~
Edited by:【Himalaya London Club UK】